LivU - Live Video Chat
1.7.6
Video Chat App – Video Chat with Random Online People
LivU is a promising app that offers you a unique opportunity to connect with people worldwide and engage in real-time conversations. It enables you to video chat with random users anywhere and at any time. You just need to have a working internet connection and a phone with a front-facing camera to use this app. It takes mere seconds for you to be matched with a person. Each match costs a handful of coins that can be bought using real money. You can add people you have been matched with as friends too. There is the option available to have a private video call with a user as well. However, these private calls are expensive and cost 80 coins per minute.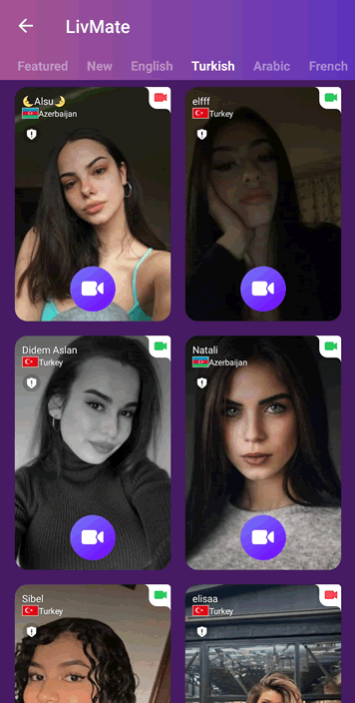 This video chat app has a user-friendly and intuitive interface that invites you to explore its features with ease. The navigation is fluid, and the layout is clean, making it accessible for users of all ages. Upon launching LivU – Live Video Chat, you are asked to sign in using your email ID or connect with your phone number. You can also sign in using your Google ID as well. After signing in, you will have to provide some personal information like your name, birthday, and your gender. You will be rewarded some coins for completing this process. These coins can be used to find matches. You have the option to decide whether you want to chat with male or female users before the matches are made.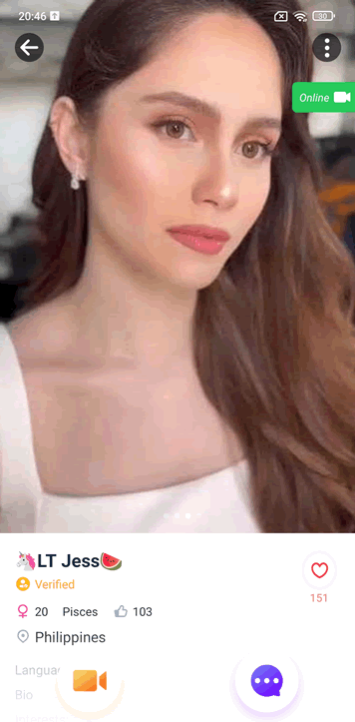 LivU is equipped with a plethora of features designed to enhance your video chat experience. It connects you with random users around the world for live video chats. This feature is an exciting way to meet new people and engage in conversations on a wide range of topics. LivU offers a variety of fun face filters and effects to make your video chats more entertaining. These filters add an element of creativity and personalization to your interactions. This video chat app offers you the option to send messages. You need to be friends with a user to send messages, though. Overcoming language barriers has never been easier, thanks to the translation tools available in this app. These tools allow you to translate text messages, facilitating communication with users who speak different languages.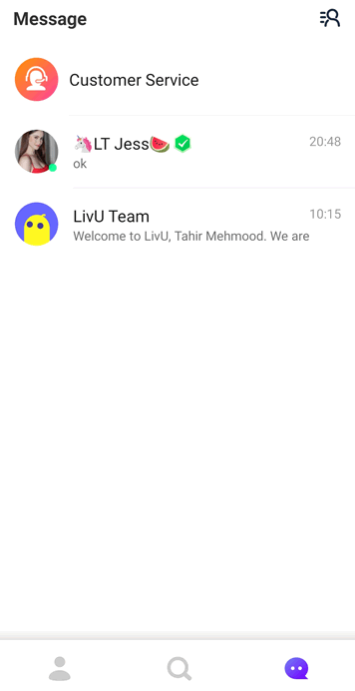 This video chat app offers a smooth and enjoyable user experience. Video and audio quality is good, and the app handles connections well, even on slower internet connections. The random video chat feature is where LivU shines the most, as it allows for serendipitous encounters with people from diverse backgrounds. However, the app's performance can vary depending on your location and the quality of your internet connection. LivU has a diverse and global community. It lets you connect with people from different cultures and backgrounds. Although there are moderation features and reporting tools, this video chat app faces challenges when it comes to maintaining a safe and respectful environment. Like many other live video chat platforms, LivU is not immune to issues such as inappropriate content and harassment.
Features:
Intuitive and user-friendly interface
Clean design and layout
Connects you with random online people
Find matches within seconds
Add your matches as friends
Send messages to your friends
Translation tools to overcome language barriers
Conclusion:
LivU is an app that is ideal for people who want to have meaningful interactions with people from all over the world and make new friends. It allows you to foster global friendships and breakdown geographical barriers by letting you video chat with random people. It is a video chat app worth having on your phone if you are feeling lonely and want someone to chat with.
RELATED PROGRAMS
Our Recommendations
---
---
---
---